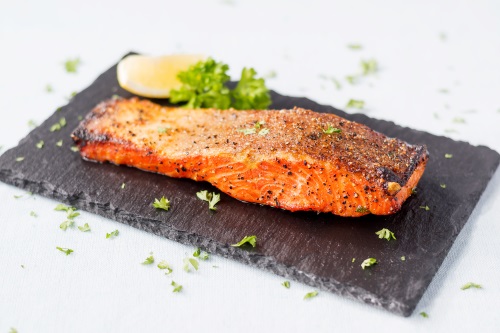 25 mins  
 4 pax  

 Easy
Ingredients
600g salmon with skin, bones removed and cut into fillets
1 tablespoon salt
1 tablespoon freshly crushed black pepper
¼ cup SIS Brown Sugar
1 teaspoon olive oil
1 teaspoon lemon juice
Method
Combine SIS Brown Sugar, salt, black pepper and olive oil in a shallow bowl. Coat the salmon fillets in mixture.
Heat olive oil in a large nonstick skillet over medium heat. When the oil is hot, add salmon fillets with skin side down and sauté for about 5 minutes. Keep the heat medium to avoid burnt sugar and oil splattering.
Flip each fillet and sauté for another 2-3 minutes.
Add lemon juice before serving.