SIS is the largest supplier of high quality sugar to the retail sector as well as the food and beverage producing industries of Singapore. Offering the widest selection and pack size options in the market.
The SIS team prides itself on providing reliable quality products and services to our customers. We continue to invest in our world-class facilities to ensure the highest standards of food safety, product consistency and quality.
While SIS sells sugar primarily to the local market, we also export our products overseas. Since launching our export business in 1988, we have seen rapid growth across the Middle East and South East Asia. Today, SIS is one of the leading imported sugar brands in United Arabic Emirates.
Milestones
1967 – During the early days of independence, the Singapore government established the first and only sugar refinery, "Sugar Industry of Singapore Limited" as a strategic initiative to secure nutrition for the nation.
1988 – The local sugar industry was deregulated and opened up to private investment. ED&F Man Holdings Limited, saw the potential for sugar industry in Singapore and invested in what became known as SIS'88 Pte Ltd.
2013 – SIS introduced Demerara Sugar to meet the demand for a more aromatic sugar that would complement specialised baking and cooking preferences. Often used as a sweetener by coffee connoisseurs who want extra texture and minerals.
2015 – SIS launched the SG50 packaging design to commemorate Singapore's 50th birthday.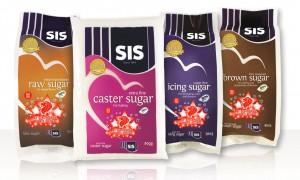 2015 – In October, SIS-Lite 100% Natural Extra Fine Sugar Blend was developed to meet the growing demand for health conscious consumers who want the sweetness of 100% natural sugar but with less calories.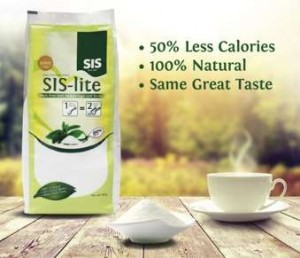 2018 – In October, Mitsui Sugar Co., Ltd and Mitsui & Co., Ltd acquired 70.0% and 30.0% shares of SIS '88 Pte Ltd respectively.
2019 – Launched SIS Low GI Sugar in September. The first product jointly developed together with Mitsui Sugar.
Achievements
We at SIS believe that quality is paramount for every grain of sugar that we sell. We continue to invest in maintaining and further developing a top quality facility to meet this requirement. Our plant in Jurong has Singapore Food Agency  (previously known as "AVA") Grade "A" rating and has been recognized through the many certifications that we have been awarded as a proof of our continuous efforts to  engage in best practices for food safety and production.
We are committed to support sustainable sugar supply with Chain of Custody Certification from Bonsucro.
SIS is certified of the following:
– FSSC 22000
– Halal
– Kosher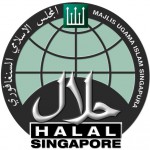 Asian Blending Pte Ltd is a wholly-owned subsidiary of SIS and is based at the same Jurong site. AB is a scrupulously managed and hermetically sealed operation, providing a pristine environment for the precision blending of various powdered products. AB's business is to produce ingredients for food and drink production, as well as finished retail products for direct sales to customers.